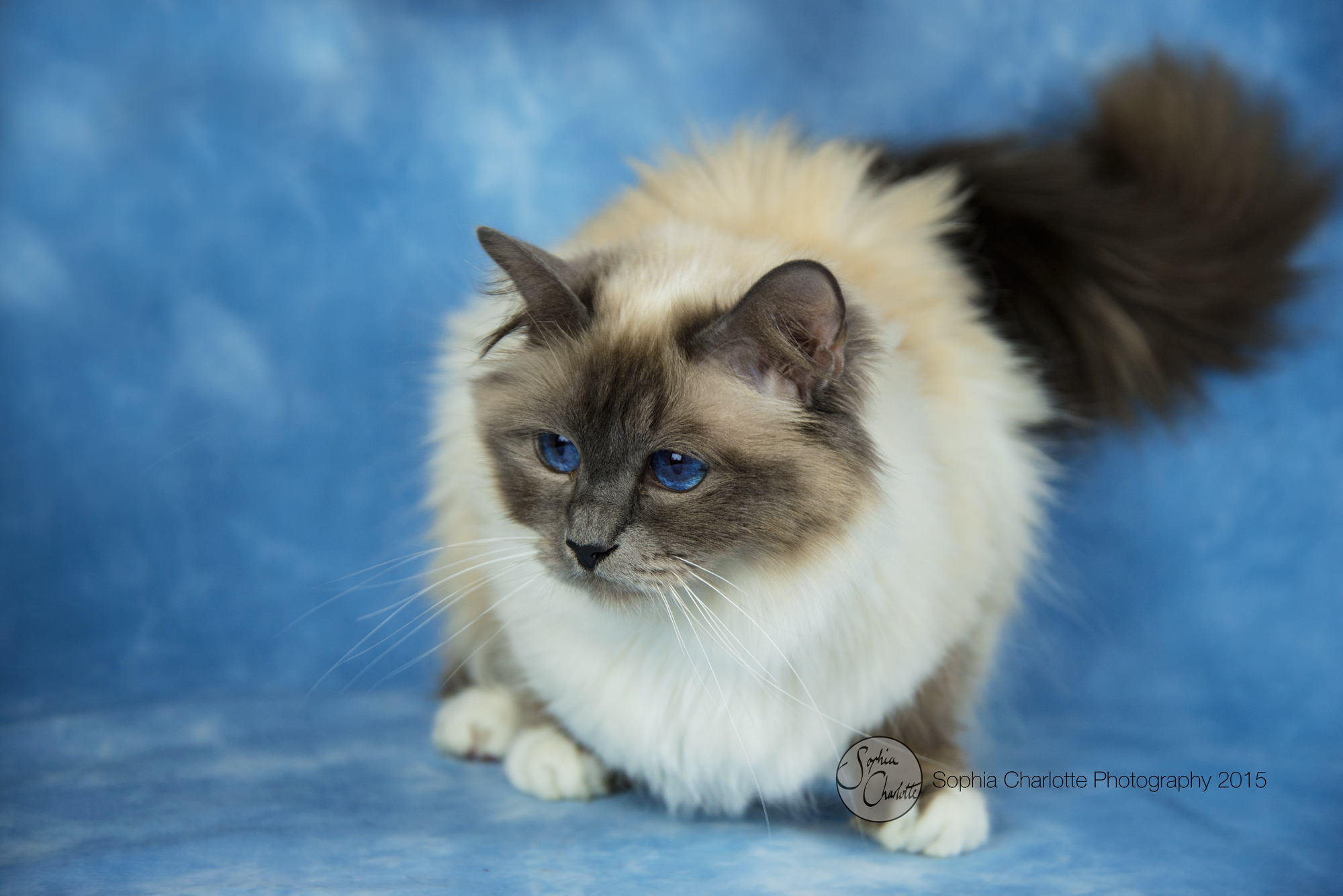 Champion Kittah Minerva
Retired
Colour: Blue Point (SBI a)
Date of Birth: April 2013
Over the years Thalia has produced some fabulous kittens for us, and, as she was one of the top show cats in the UK, they were always very much in demand.
As she stared to get older we realised that we hadn't kept any of her kittens, so we were in danger of losing her fabulous lines.
Thalia has a fabulous dark blue eye colour, something that is highly desirable but quite rare in Birmans. We needed to make sure to retain that trait, as well as ensuring that the offspring were going to be sizeable enough to breed with.
We took quite a lot of time making sure to chose the right stud. In the end we chose "Harry" from our good friends Sue and Paul Allen of Tisanti Cattery. Harry was a really good show cat that Thalia had competed against from time to time, and most importantly he was a sizeable boy, and had good eye colour to boot.
The mating took place in early 2013, and then we had to wait to see if we had any suitable girls in the litter. As usual Thalia didn't disappoint and produced five healthy kittens, three girls and two boys. Two of the girls were show quality and from them we kept the largest: "Minnie".
Minnie has the same fabulous eye colour as Thalia and has turned out to be one of our larger girls. She has a wonderful laid back and loving temperament and is a pleasure to have in the house.
10th April 2013 - Minnie is born
2014 - Achieves Champion status in consecutive shows
13th September 2016 - Gave birth to her first litter, two girls and a boy, and is proving to be a fabulous mum