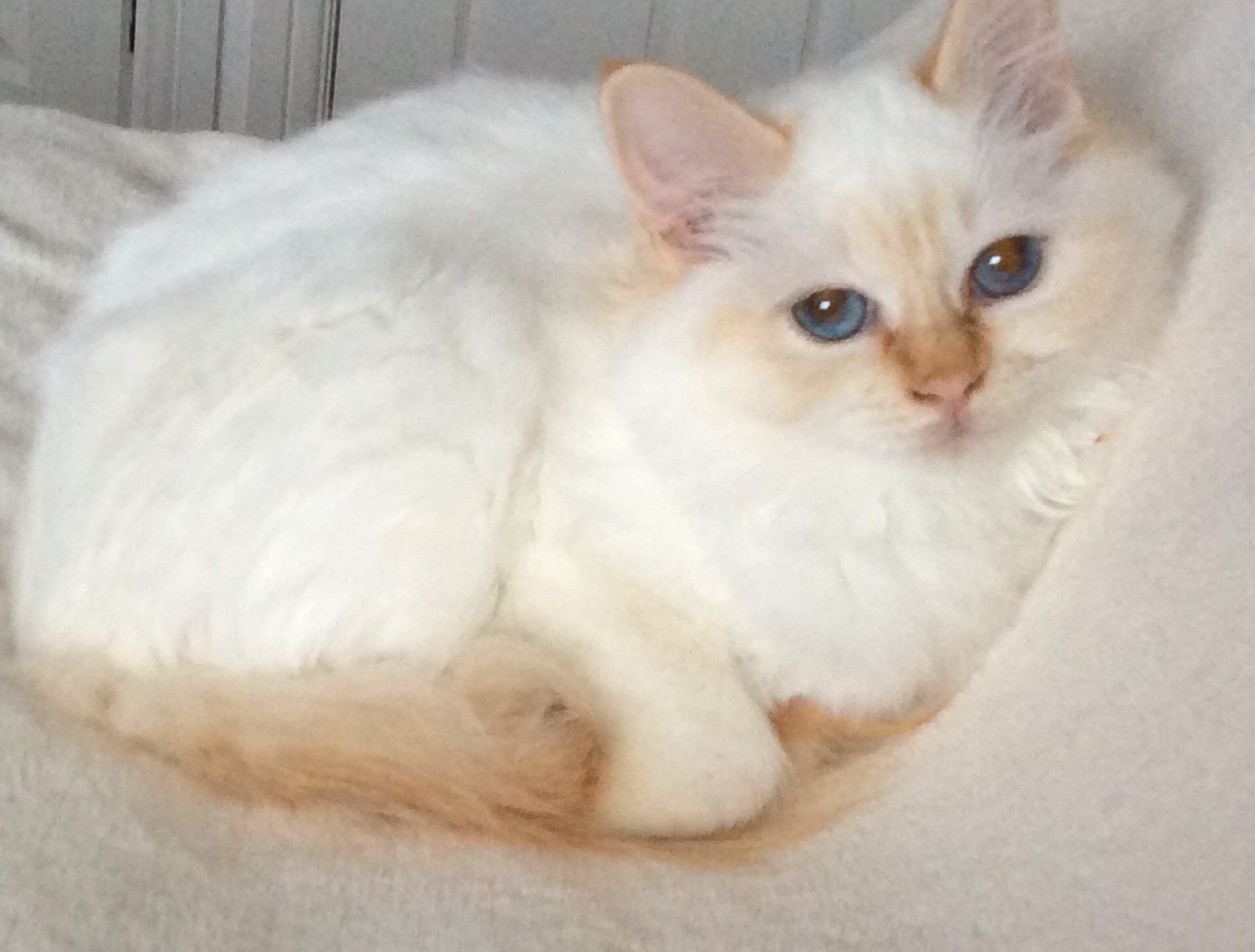 Kittah Briseis
Retired
Colour: Red Point (SBI d)
Date of Birth: May 2015
As Cassie was coming to the end of her days as a breed queen we really hoped that her last litter would produce a special red girl to continue our red lines.
In the end we realised that all four of her kittens were show quality (though Lara was slightly better than her sister Sunny, as she has fabulous eye colour), and after the trauma of being stolen at a few weeks old (see Chryseis for full story), it was inevitable that we would end up keeping both girls.
As it turned out, the litter proved to be Fuego's last, sired before he died, and we were delighted to be able to give one of the boys, Chille (Kittah Atakad Achilles), to our good friend Theresa Gardinor, to use as a stud boy and continue Fuego's line.
Lara is quieter than her more outgoing sister, Sunny, but just as loving and loves to be cuddled.
Show-wise she is coming into her own now that she is maturing and has had a number of wins but it is likely that we she won't make any more appearances until after she has had her first litter of kittens
15th May 2015 - Lara is born
15th July 2015 - Lara is stolen!
21st July 2015 - Lara is found by local police and returned, hungry and flea-ridden