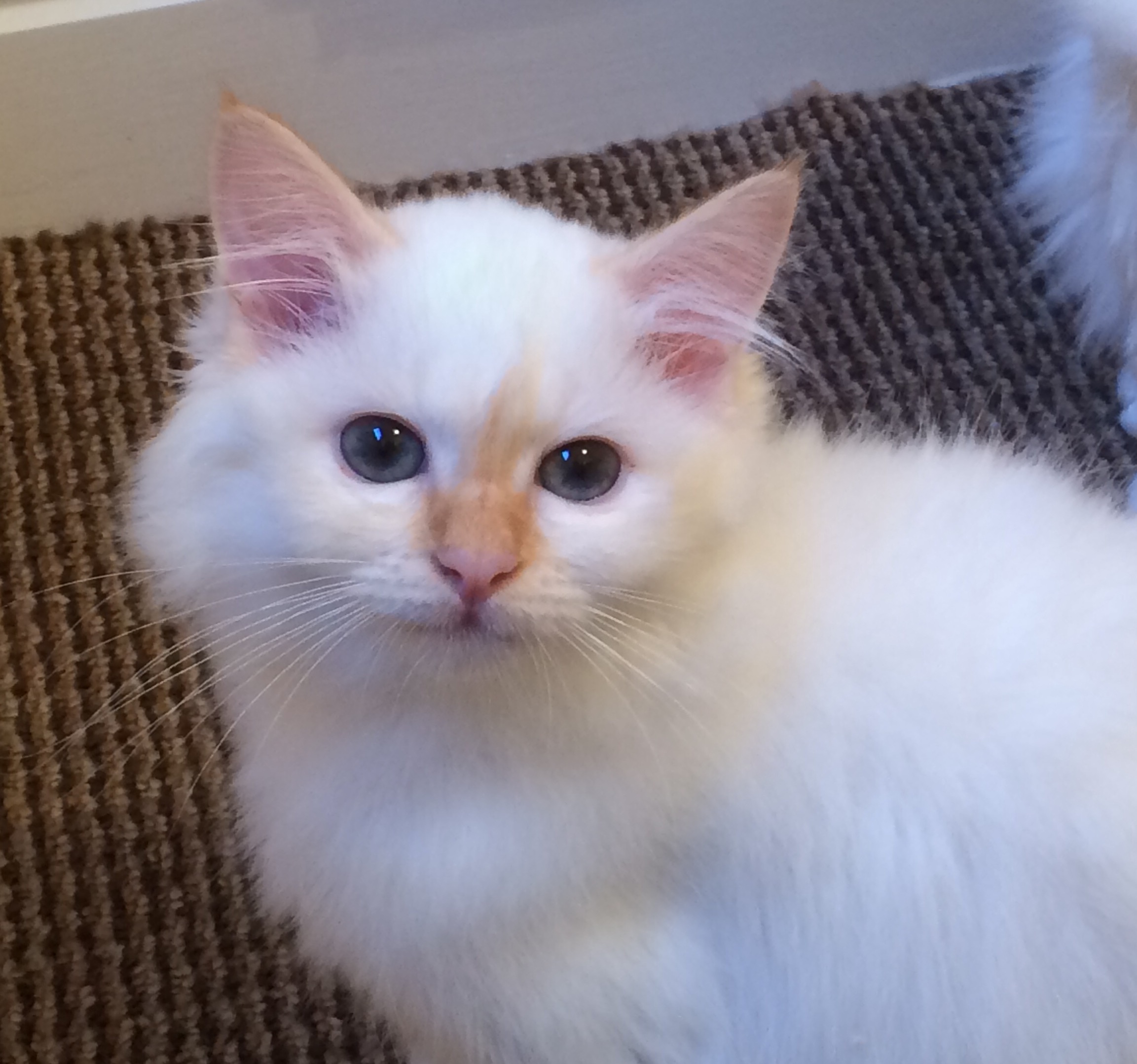 Kittah Chriseis
Active Queen
Colour: Red Point (SBI d)
Date of Birth: May 2015
Sunny, as she is called at home, is probably our most affectionate and loving cat; she just loves being around people.
She also has a very playful nature and whenever we introduce our latest litter of kittens to the rest of the Kittah household she is always the first to say hello and play with them.
Sunny was from the last litter of our foundation red queen, Cassie, as well as being the last progeny of Fuego (the stud we often put Cassie to).
As a kitten she was slightly smaller than the others and for the first few weeks of her life we had supplement the milk she was getting from Cassie with bottle feeds (which perhaps explains why she's so affectionate: she's had lots of human interaction from day one!)
In 2015 we had the awful experience of being burgled. We lost quite a few valuables, but the worst thing of all was losing our four red point kittens, who were only eight weeks old!
Simone launched a full-on local and national press and Facebook campaign to try and get them back, even though we knew we had little chance of ever seeing them again.
Just over a week later, following an anonymous tip, the police raided a house a few miles from where we lived and the kittens were recovered! They were starving, covered in fleas, and withdrawn for quite some time, whilst Sunny was also limping quite badly and had been marked on her head with a yellow highlighter.
Luckily, the vet confirmed that nothing was broken, so after giving them a course of flea treatment and lots of TLC they eventually perked up again.
After what happened we ended up keeping both Sunny and her sister, Lara, and, just before the two boys went to their new homes, we took them all to a cat show in Godmanchester where they achieved celebrity status and had everyone fussing over them. At this stage Sunny still had her bright yellow head, but that didn't stop her from doing well in her classes!
15th May 2015 - Sunny is born
15th July 2015 - Sunny is stolen!
21st July 2015 - Sunny is found by local police and returned, limping, hungry, flea-ridden and marked with yellow highlighter