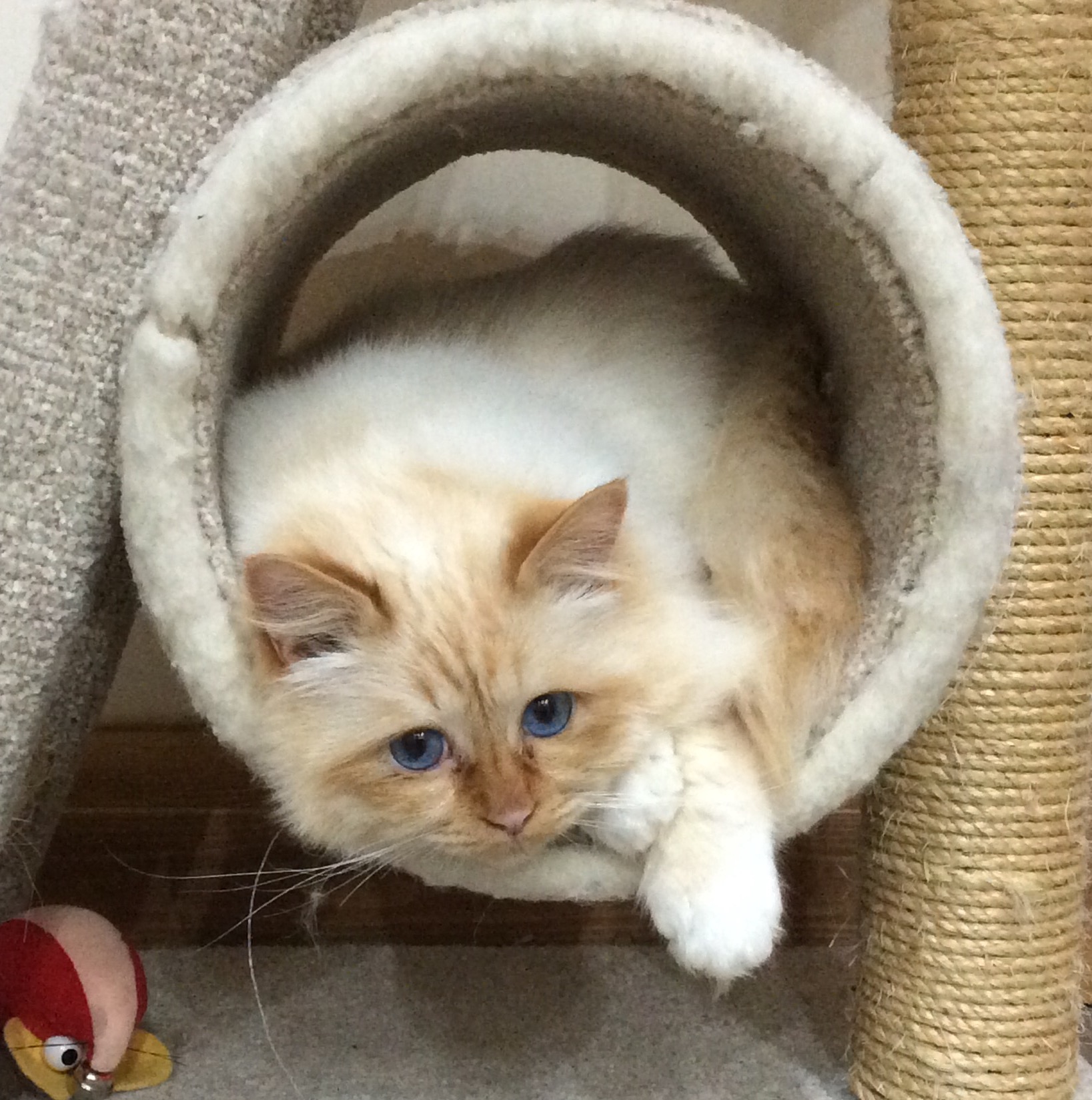 Champion Esaya Vonrichthofen
Retired
Dam: Carrismoon Rose-of Esaya
Colour: Red Point (SBI d)
Date of Birth: May 2014
After making the decision to own our first stud, we realised that we would still have to go out to stud with our red girls and there seemed to be relatively little choice as to who we could put them with.
Therefore, when we were given the opportunity to have Ricky from Audrey Saye we jumped at it.
Ricky has an absolutely fabulous temperament and just loves being with people. He is very laid back for a stud boy and just rolls over on his back and purrs whenever he is stroked. He is big boned and has a broad head and, just like Angus, he has really strong eye colour.
However, unlike his next door neighbour Angus, he really seems to enjoy going to shows and it is likely that we will continue to show him occasionally (as long as we can get him used to the hair dryer, which is the one part of going to shows he definitely doesn't enjoy!)
20th May 2014 - Ricky is born