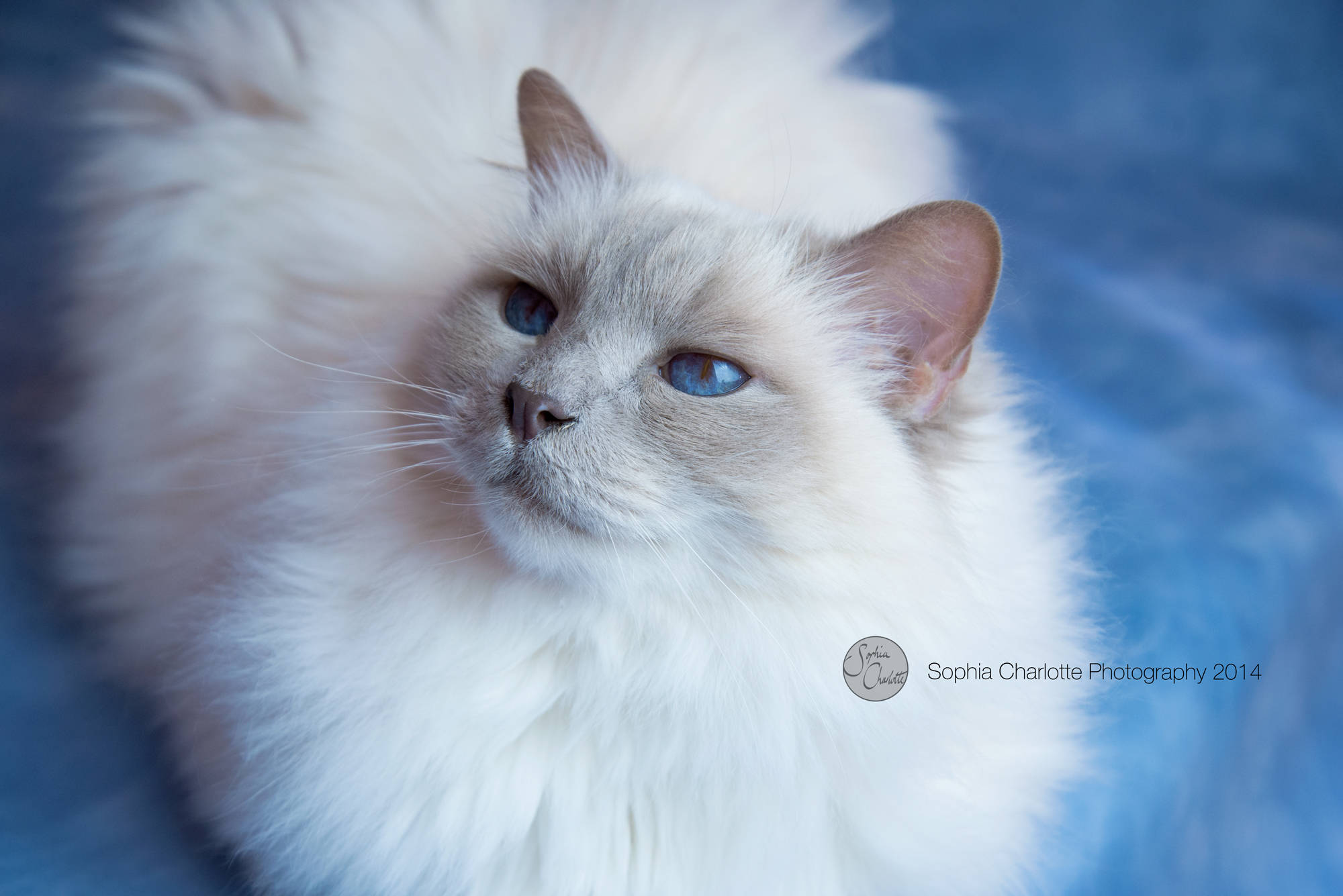 UK and Imperial Grand Premier Khatijem Lalique
Neuter
Sire: Norvin Laliquepapillon
Dam: Delstar Khatijem Tia
Colour: Lilac Point (SBI c)
Date of Birth: August 2016
"Mr Binks" was our first ever show cat and in many ways it was his success that led us to breed our own cats and establish Kittah Birmans.
Originally, we were after a blue female to show but somehow ended up getting a lilac boy, bred by Judy Cutt, on the understanding that if he flopped on the show bench we could return him.
After having him for a while we knew there was no returning him, even if he did flow on the show bench. He slept on our bed, snuggled up to us, every night, and we fell absolutely head over heels in love with him.
We took him along to the inaugural show for The Southern and South West Birman Cat Club and were absolutely speechless when he not only won every class he was entered in but went onto be overall best kitten in the show!
Following on from that we bought our foundation queens from Judy and we have remained friends with her ever since.
Mr Binks has an absolutely wonderful, laid back temperament and just loves being cuddled. He puts up with being in a household full of calling queens and small kittens and takes it all in his stride. As a result, he has the ideal temperament for showing and he just loves all of the attention and fuss. After his early success we had great fun taking him to shows, where he invariably did well, even though he was no more than a youngster and having to compete against much older, fully mature cats.
He had a fabulous show year in 2006 gaining title after title. In September he was overall Best In Show, again at the The Southern and South West Birman Cat Club Show, and by the end of the year he has become the overall top Birman 2006 for both The Birman Cat Club and The Southern and South West Birman Cat Club.
He also gained Best of Breed at the Supreme Cat Show on three separate occasions, and in his last appearance there in 2011 (when gained his UK title) he was narrowly pipped to being Best of Variety Semi Long Haired Neuter.
Since then he has been an infrequent visitor to shows, as he has gained every title we were looking to get! However, once a year or so he makes a surprise appearance at a show, simply because he loves being shown and is such a pleasure to show.