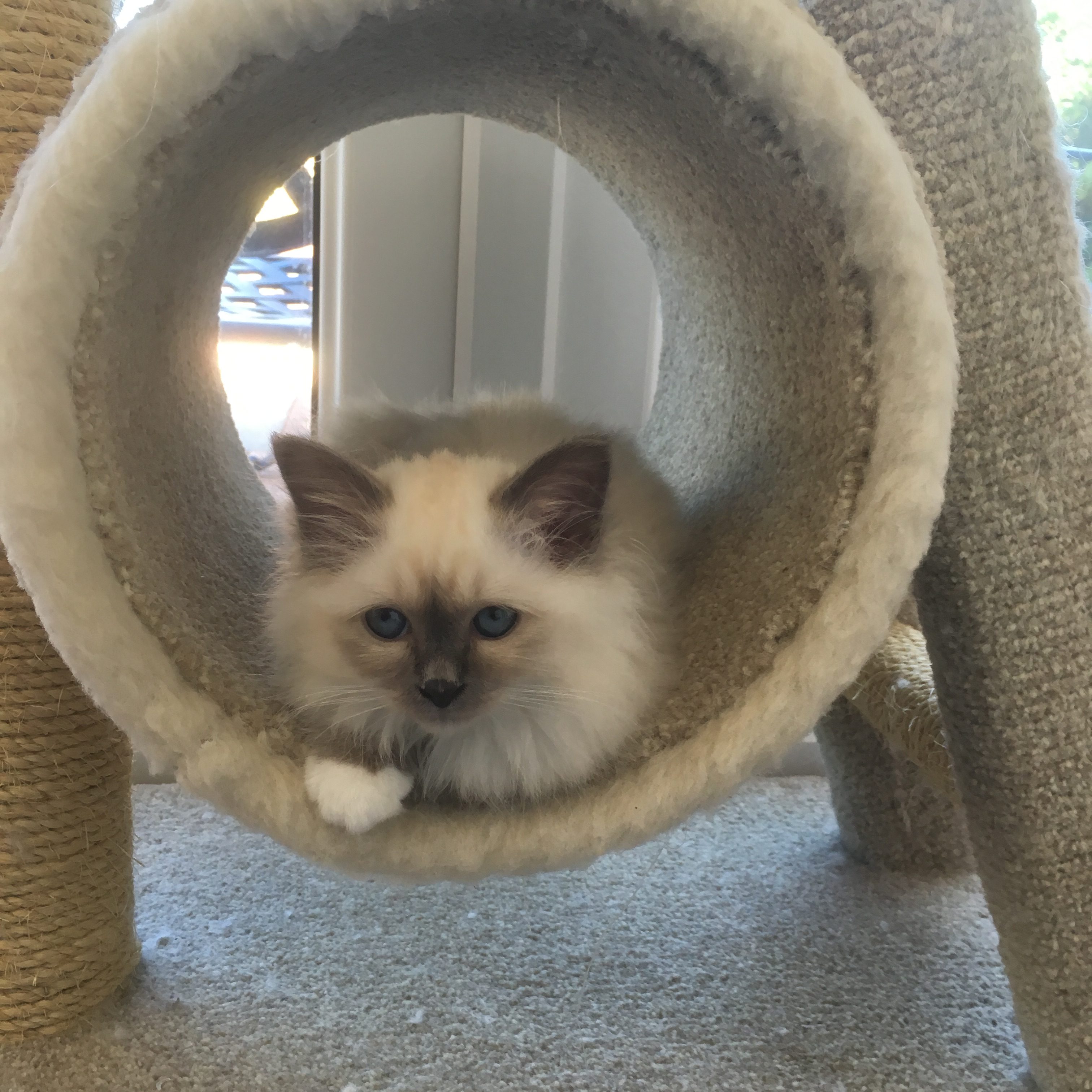 Kittah Cybele
Retired
Colour: Blue Point (SBI a)
Date of Birth: May 2016
Belle was one of four kittens from Circe's first litter, with two of them being show marked.
From a very early age it was apparent that she had an excellent "Birman type", which is something we have been very lucky to have running through our lines.
From then it became a waiting game to see how good her markings were, and she didn't disappoint; she has near perfect show markings to go with her broad head and blue eyes.
She has a lovely temperament and just loves cuddles.
1st May 2016 - Belle was born