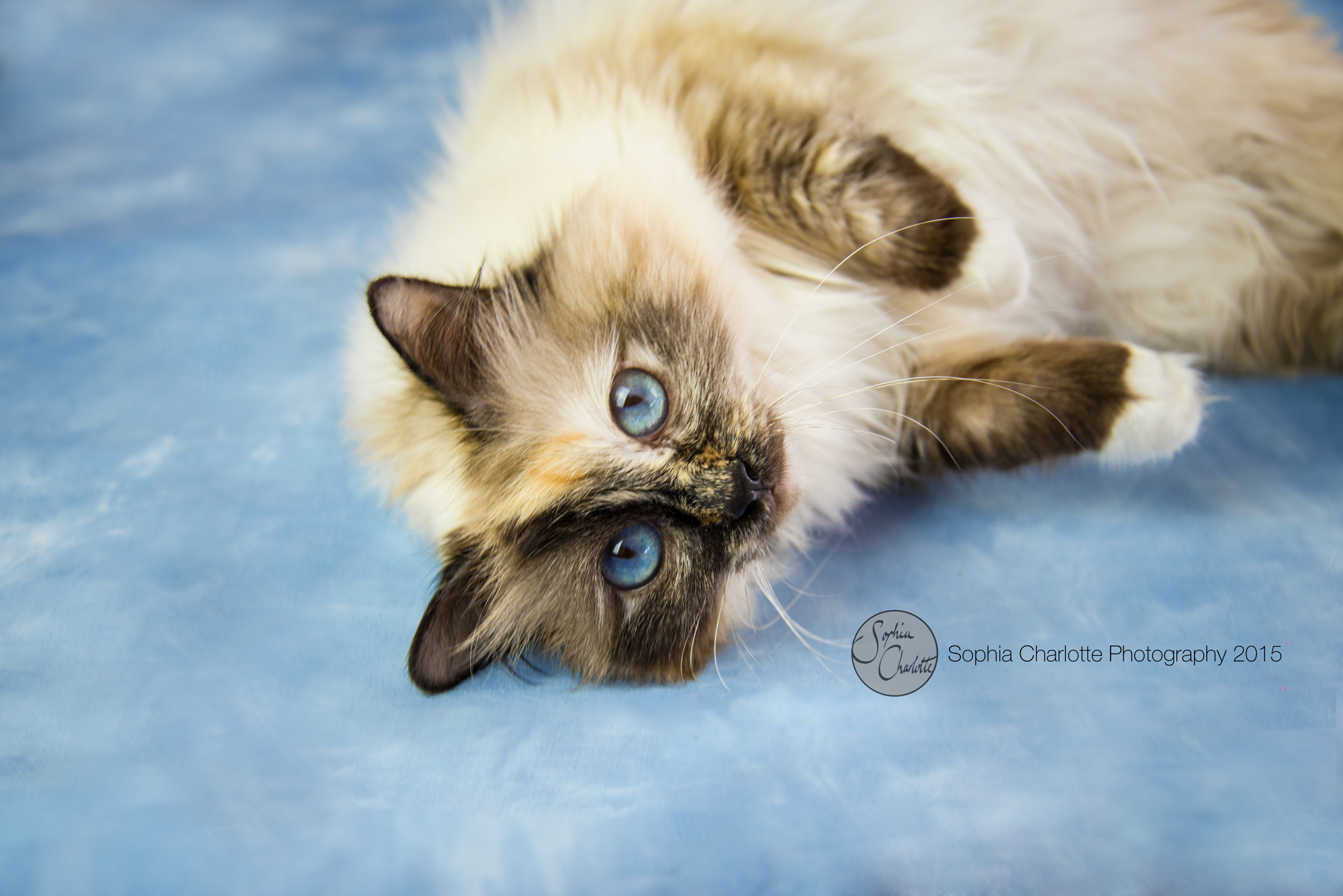 Champion Kittah Athena
Retired
Sire: Ch Jandouglen Leawood Beau
Colour: Seal Tortie Point (SBI f)
Date of Birth: April 2013
Athena came from a litter of five kittens.
At the time we weren't planning to keep her as we already had a Seal Tortie girl in Tess (Artemis), and had already decided to keep two kittens from that year's matings: Circe and Minerva.
However, in the end, she looked so pretty we just couldn't let her go.
From a very early age she became inseparable from Minerva, and the two of them could always be found cuddled up together.
In late 2014 she started to call and we sent her off to stud, and although she seemed to have a lovely time, and really seemed to enjoy the company of the boy, she never actually got pregnant.
It was some months before she came home, still not pregnant, and we were worried how she would fit back in with the other cats.
We needn't have worried. She settled back in straight away, sleeping on our bed, and cuddling back up to her best friend Minerva, who seemed really pleased to see her.
She finally gave birth at the same time as Minerva, and they loved rearing their kittens together.
Show wise she has done well and quickly got made up to Champion status.
14th April 2013 - Athena is born
5th August 2016 - Gave birth to her first litter of five kittens from our own stud boy Angus